Black Widow PPM Cord - Ø 6mm. Flat/coreless
Incluyendo impuesto a las ventas, excluyendo envío
Todos los pedidos son personalizados. El tiempo de procesamiento depende de la cantidad total de pedidos. En este momento el tiempo de procesamiento (cola) es de aproximadamente 72 horas.
El tiempo de procesamiento se actualiza diariamente. ¿Es urgente? Contacta con nosotros.
Comprar 30 por

0,41 €

cada uno y ahorra

9

%
Comprar 100 por

0,38 €

cada uno y ahorra

16

%
metro
Braided PPM flat cord WITHOUT core. PPM is made from Polypropylene multifilament fibre. Customers choose this populair PPM cord for horse halters & reins.
Flat Braided Coreless PPM cord - Ø 6 mm | Black Widow.
Flat Braided PPM cord WITHOUT core. PPM is made from Polypropylene multifilament fibre. Customers choose this popular PPM cord for horse halters & reins. Polypropylene does not absorb moisture, this feature keeps the PPM rope floating on the water and dries quickly, making it an excellent material to make dog toys. PPM cord is light weight (even when wet), it feels smooth and doesn't get dirty quickly. PPM rope is washed in a washing machine at max. 30 degrees. Ropes made of PPM are highly valued thanks to their low weight, weather resistance, excellent knotability and universal range of applications.
Braided ropes made of polypropylene multifilament have a wide range of uses. They are a very popular rope for knotting and crafts. Like paracord, ropes made of PPM are used to make necklaces, scoubidou keychains, dog leads and horse halters. The properties of this PPM cord also make many technical applications possible. PPM rope is commonly used on sailing yachts as well as in the home and garden and for recreational and outdoor activities.
Feature
Flat Braided without core
Lightweight
Silky, shiny and smooth surface
Floatable, does not absorb water
Non-toxic, safe for humans and animals (OEKO-TEX®)
Resistant to mildew and rot
Doesn't get dirty quickly
Specifications
Diameter Ø = 6 mm. / Width = 8,5mm. / Height = 3,5mm.
Braided: 16x stands
Weight: 20 gram per meter
Density 0.91 g/cm³
Fibre type: Polypropylene Multifilament
Washmachine temp. 30º
Made in EU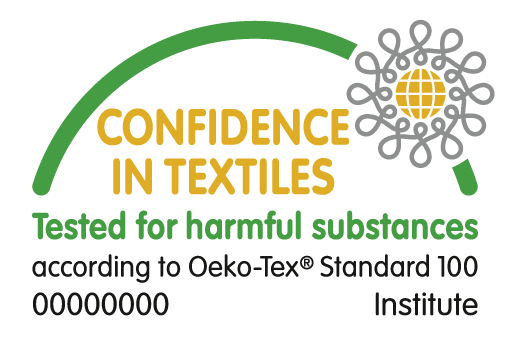 | | |
| --- | --- |
| Artículo #: | MT011288 |
| Precio por: | metro |
| Tensión de rotura (kg): | 580 |
| Peso: | 12.8 gramo |
| Rope Diameter: | 6 mm |
| Color: | Multi |
| PPM Type: | Flat Ø 6mm |
| Pattern Type: | Spiral |
| Material de cuerda: | Polypropylene (PP) |
| Number of Strands: | 16 |
| Rope Construction: | Flat/Coreless |
| Max Continuous Length: | 100 |
Attribuutcode
In deze kolom niets aanpassen!
Een korte beschrijvende tekst van het attribuut
max_continuous_length
The Max Continuous Length is the maximum length at which the rope is delivered in one piece. Longer pieces will be delivered in multiple parts. However, an exception can be made to some products. Contact us to see what we can do for you!
breaking_strength
The breaking strength of a material is the maximum amount of tensile stress that the material can withstand before failure, such as breaking or permanent deformation expressed in kilograms.
color_value_pantone
This Pantone colour is closest to the colour of this product.
color_value_ral
This RAL colour is closest to the colour of this product.
rope_material
The Rope Material is the natural or synthetic fiber that is used to produce this rope.
rope_material_core
The core of this product is a natural or synthetic fiber and is not the same fiber as the sheath around the core.
¿Tienes dudas? ¡Pide una muestra!
¿Quieres estar un poco más seguro de si este producto es adecuado para tu proyecto? ¡Pide una muestra de este producto. (ca. 10cm)
Haz clic en el botón "Pedir muestra" a continuación para añadir una muestra a tu pedido.
Cómo funciona:
Puedes pedir 1 muestra por producto. En la tarjeta de muestra encontrarás un código de descuento por el valor de la muestra. Este código de descuento solo se puede utilizar para comprar un mínimo de 2 unidades del mismo producto (por ejemplo, metros).
Ten en cuenta. El código de descuento tiene una validez de 2 meses.