Moccasin PPM Cord - Ø 10mm.
Including sales tax, excluding shipping
All orders are custom made. The processing time depends on the total amount of orders. Currently the processing time (queue) is: 20 hours
The processing time is adjusted daily. Urgent? Please contact us.
Buy 15 for

€1.14

each and save

4

%
Buy 75 for

€1.08

each and save

9

%
Buy 100 for

€0.99

each and save

17

%
meter
High quality 12mm. kern mantle polypropylene lead rope.
View used colors
Click on a color to search for associated products.
PPM cord - Ø 10 mm | Moccasin.
Braided PPM cord with core. PPM is made from Polypropylene multifilament fibre. Customers choose this populair PPM cord for horse halters & reins. Polypropylene does not absorb moisture, this feature keeps the PPM rope floating on the water and dries quickly, making it excellent material to make dog toys. PPM cord is light weight (even when wet), it feels smooth and doesn't get dirty quickly. PPM rope is washed in a washing machine at max. 30 degrees. Ropes made of PPM are highly valued thanks to their low weight, weather resistance, excellent knotability and universal range of applications.
Braided ropes made of polypropylene multifilament have a wide range of uses. They are a very popular rope for knotting and crafts. Like paracord, ropes made of PPM are used to make necklaces, scoubidou keychains, dog leads and horse halters. The properties of this PPM cord also make many technical applications possible. PPM rope is commonly used on sailing yachts as well as in the home and garden and for recreational and outdoor activities.
Feature
Hollow braided (coreless), splicable with a fid (Selma ® needle)
Lightweight
Silky, shiny and smooth surface
Floatable, does not absorb water
Non-toxic, safe for humans and animals (OEKO-TEX®)
Resistant to mildew and rot
Doesn't get dirty quickly
Specifications
Ø = 10
Weight: 42 gram per meter
Fiber type: Polypropylene Multifilament
Washmachine temp. 30º
Made in EU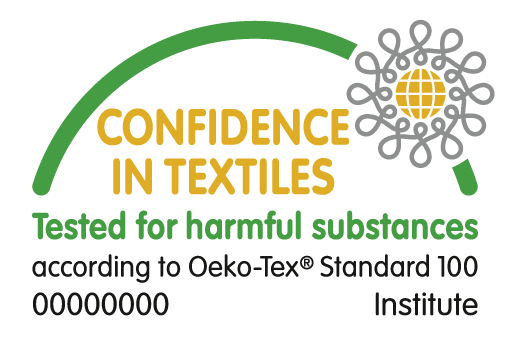 | | |
| --- | --- |
| Item #: | MT013823 |
| Price per: | meter |
| Minimum Breaking Load (kg): | 1150 |
| Weight: | 42.3 gram |
| Rope Diameter: | 10 mm |
| Color: | Multi |
| PPM Type: | Round Ø 10mm |
| Pattern Type: | Fusion |
| Rope Material: | Polypropylene (PP) |
| Number of Strands: | 16 |
| Rope Construction: | Kernmantle |
| Max Continuous Length (m): | 100 |
| Rope Color: | Black (PPM), Beige (PPM), Chocolate Brown (PPM) |
Attribuutcode
In deze kolom niets aanpassen!
Een korte beschrijvende tekst van het attribuut
max_continuous_length
The Max Continuous Length is the maximum length at which the rope is delivered in one piece. Longer pieces will be delivered in multiple parts. However, an exception can be made to some products. Contact us to see what we can do for you!
breaking_strength
The breaking strength of a material is the maximum amount of tensile stress that the material can withstand before failure, such as breaking or permanent deformation expressed in kilograms.
color_value_pantone
Pantone colors are standardized colors that are available all over the world. The Pantone color only applies if you are in possession of a Pantone color guidebook.
color_value_ral
RAL colors are standardized colors that are available all over the world. The RAL color only applies if you are in possession of a RAL color guidebook.
rope_material
The Rope Material is the natural or synthetic fiber that is used to produce this rope.
rope_material_core
The core of this product is a natural or synthetic fiber and is not the same fiber as the sheath around the core.
In doubt? Order a sample!
Do you want to be just a little bit more sure whether this product is suitable for your project? Order a sample of this product. (ca. 10cm)
Click on the order sample button below to add a sample to your order.
How it works:
You can order 1 sample per product. On your sample card is a discount code that represents the value of this sample. This discount code can only be used when ordering this product with a minimum quantity of 2 units (for example meters).
Please note! The discount code is valid for 2 months.