Bottle opener Red
Inklusive moms, exklusive frakt
Alla beställningar hanteras manuellt. Behandlingstiden varierar beroende på antalet beställningar. För närvarande är behandlingstiden (kö): ungefär 95 timmar.
Behandlingstiden justeras dagligen. Brådskande? Kontakta oss.
styck
Bottle opener, to tie into your bracelet.
Bottle opener Red
29 mm x 23 mm - Transit 8 mm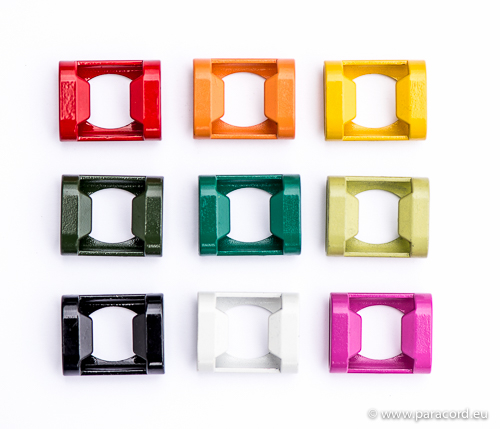 | | |
| --- | --- |
| Artikelnummer: | MT013100 |
| Pris per: | styck |
| Vikt: | 44.8 gram |
| Färg: | Red |
| Material: | Steel |
| Tillbehörstyp: | Specials |
Attribuutcode
In deze kolom niets aanpassen!
Een korte beschrijvende tekst van het attribuut
max_continuous_length
The Max Continuous Length is the maximum length at which the rope is delivered in one piece. Longer pieces will be delivered in multiple parts. However, an exception can be made to some products. Contact us to see what we can do for you!
breaking_strength
The breaking strength of a material is the maximum amount of tensile stress that the material can withstand before failure, such as breaking or permanent deformation expressed in kilograms.
color_value_pantone
This Pantone colour is closest to the colour of this product.
color_value_ral
This RAL colour is closest to the colour of this product.
rope_material
The Rope Material is the natural or synthetic fiber that is used to produce this rope.
rope_material_core
The core of this product is a natural or synthetic fiber and is not the same fiber as the sheath around the core.
Tvekar du? Beställ ett prov!
Vill du känna dig lite mer säker på om den här produkten passar ditt projekt?
Beställ då ett prov av denna produkt. (ca. 10cm)
Beställ ett prov av produkten! Klicka på beställningsknappen nedan för att lägga till ett prov i din beställning.
Så fungerar det:
Du kan beställa ett prov per produkt. På ditt provkort finns en rabattkod som representerar värdet på detta prov. Rabattkoden kan endast användas när du beställer minst två enheter (till exempel meter) av denna produkt.
Vänligen observera att rabattkoden gäller i två månader.