Sea Green PPM Cord - Ø 6mm. (Flat/coreless)
Inklusive moms, exklusive frakt
Alla beställningar hanteras manuellt. Behandlingstiden varierar beroende på antalet beställningar. För närvarande är behandlingstiden (kö): ungefär 82 timmar.
Behandlingstiden justeras dagligen. Brådskande? Kontakta oss.
Köp 30 för

4,64 kr

varje och Spara

9%

Köp 100 för

4,30 kr

varje och Spara

16%
meter
Braided PPM flat cord WITHOUT core. PPM is made from Polypropylene multifilament fibre. Customers choose this populair PPM cord for horse halters & reins.
Flat Braided Coreless PPM cord - Ø 6 mm | Sea Green.
Flat Braided PPM cord WITHOUT core. PPM is made from Polypropylene multifilament fibre. Customers choose this popular PPM cord for horse halters & reins. Polypropylene does not absorb moisture, this feature keeps the PPM rope floating on the water and dries quickly, making it an excellent material to make dog toys. PPM cord is light weight (even when wet), it feels smooth and doesn't get dirty quickly. PPM rope is washed in a washing machine at max. 30 degrees. Ropes made of PPM are highly valued thanks to their low weight, weather resistance, excellent knotability and universal range of applications.
Braided ropes made of polypropylene multifilament have a wide range of uses. They are a very popular rope for knotting and crafts. Like paracord, ropes made of PPM are used to make necklaces, scoubidou keychains, dog leads and horse halters. The properties of this PPM cord also make many technical applications possible. PPM rope is commonly used on sailing yachts as well as in the home and garden and for recreational and outdoor activities.
Feature
Flat Braided without core
Lightweight
Silky, shiny and smooth surface
Floatable, does not absorb water
Non-toxic, safe for humans and animals (OEKO-TEX®)
Resistant to mildew and rot
Doesn't get dirty quickly
Specifications
Diameter Ø = 6 mm. / Width = 8,5mm. / Height = 3,5mm.
Braided: 16x stands
Weight: 20 gram per meter
Density 0.91 g/cm³
Fibre type: Polypropylene Multifilament
Washmachine temp. 30º
Made in EU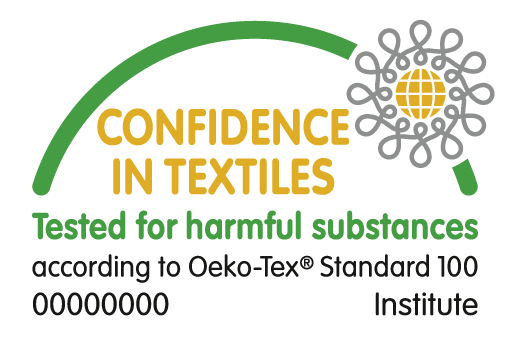 | | |
| --- | --- |
| Artikelnummer: | MT015710 |
| Pris per: | meter |
| Brytstyrka (kg): | 580 |
| Vikt: | 12.8 gram |
| Rope Diameter: | 6 mm |
| Färg: | Green |
| PPM Type: | Flat Ø 6mm |
| Pattern Type: | Solid |
| Repmaterial: | Polypropylene (PP) |
| Number of Strands: | 16 |
| Rope Construction: | Flat/Coreless |
| Max Continuous Length: | 100 |
Attribuutcode
In deze kolom niets aanpassen!
Een korte beschrijvende tekst van het attribuut
max_continuous_length
The Max Continuous Length is the maximum length at which the rope is delivered in one piece. Longer pieces will be delivered in multiple parts. However, an exception can be made to some products. Contact us to see what we can do for you!
breaking_strength
The breaking strength of a material is the maximum amount of tensile stress that the material can withstand before failure, such as breaking or permanent deformation expressed in kilograms.
color_value_pantone
This Pantone colour is closest to the colour of this product.
color_value_ral
This RAL colour is closest to the colour of this product.
rope_material
The Rope Material is the natural or synthetic fiber that is used to produce this rope.
rope_material_core
The core of this product is a natural or synthetic fiber and is not the same fiber as the sheath around the core.
Tvekar du? Beställ ett prov!
Vill du känna dig lite mer säker på om den här produkten passar ditt projekt?
Beställ då ett prov av denna produkt. (ca. 10cm)
Beställ ett prov av produkten! Klicka på beställningsknappen nedan för att lägga till ett prov i din beställning.
Så fungerar det:
Du kan beställa ett prov per produkt. På ditt provkort finns en rabattkod som representerar värdet på detta prov. Rabattkoden kan endast användas när du beställer minst två enheter (till exempel meter) av denna produkt.
Vänligen observera att rabattkoden gäller i två månader.