Color FX Paracord Type III
Color Paracord Illusions! While this chromaflair paracord is not magically changing its colors, the iridescent colors are woven in such a way to trick your mind into thinking they do! You will be amazed as the pearlescent paracord shifts and melds into each color right before your eyes.
This US Made Paracord consists of a Polyester sleeve (outer layer) and a core of Nylon draden. Polyester Paracord cannot be fused together with Nylon Paracord due to its chemical make up. Polyester and Nylon both have their own advantages and disadvantages for use. The overview below contains the most important features of Polyester and Nylon paracord.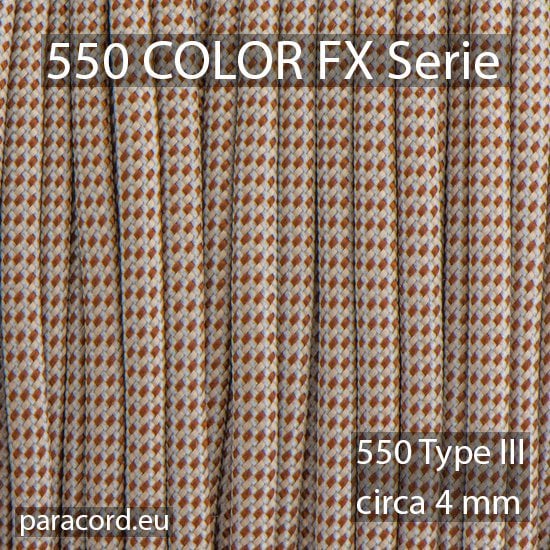 I nuovi articoli
Mostra come
Griglia
Lista
Articoli 1-20 di 38
Pagina
Attualmente stai leggendo la pagina

1
Mostra come
Griglia
Lista
Articoli 1-20 di 38
Pagina
Attualmente stai leggendo la pagina

1